Available openings
---
Fukuoka City -

IMMEDIATE START

- Full-time ALT for Junior high schools
---
| | |
| --- | --- |
| | Fukuoka City - Full-time ALT for elementary schools |
---
| | |
| --- | --- |
| | Nakagawa English Event - Half day event held on November 25th |
---
| | |
| --- | --- |
| | Openings from Spring 2024 |
---
NEWS
English Challenge - October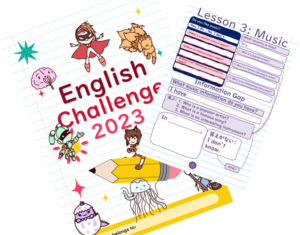 October 28th saw the first of 3 English Challenge events with the first one being held in Tagawa for elementary school students.
Over 40 students in groups attended the whole day event, having fun studying in English via many different activities allowing the students not only to learn the culture of other countries via English but also try them out.  Students enjoyed learning about music, food, sports, overseas schools and so much more as well as having online Q&A with native speakers.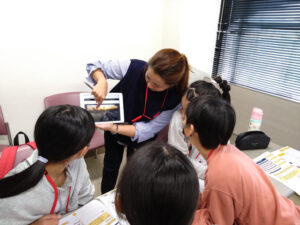 By the end of the day each group of students had learned about a specific country which they then shared with other groups as part of a conversation quiz session in English.
The second and third English challenge events will take place this November.
Nakagawa JHS English Event - September

September 16th, the first of three events for JHS students in the Nakagawa area was held.
The aim of the event was to allow students to communicate in English with a variety of foreigner teachers from around the world.  40 teachers were present to participate in a variety of events with 600 students.  The event was a great success!  We are looking forward to the following Nakagawa JHS English events being held on November 18th and November 25th.
If you are interested in joining the following events, please submit your resume to us via Email at recruit@owlsone.co.jp
OWLS 2023 Saga Summer Camp - August
In August OWLS held the 4th annual Saga summer camp for junior high school students.
At the two day camp event Japanese junior high school  students were joined by 10 students from Korea for an exclusive 2 day pure English event held by 10 of our ALTs and 10 International university students from all corners of the world participating in a variety of indoor and outdoor activities.
Events ranged from treasure hunts utilizing English quiz questions to find hints, to debates and outdoor cooking.